[Official] Samsung Globally Callsup for Galaxy Note 7 Refund
Samsung Galaxy note 7 is the most trending topic from much time.previously when the devices started catching fire then samsung called for Global recall in which they game the new Galaxy Note 7 in which they thought there would not be any problem of fire and stuff.But to the surprise few days a galaxy Note 7 caught fire on a Airplane after which the Company has suspended the production of the device.
Meanwhile the company has also ordered the retailers and the ecommerce retailers to take the down the product and galaxy note 7 is not available for sale any how.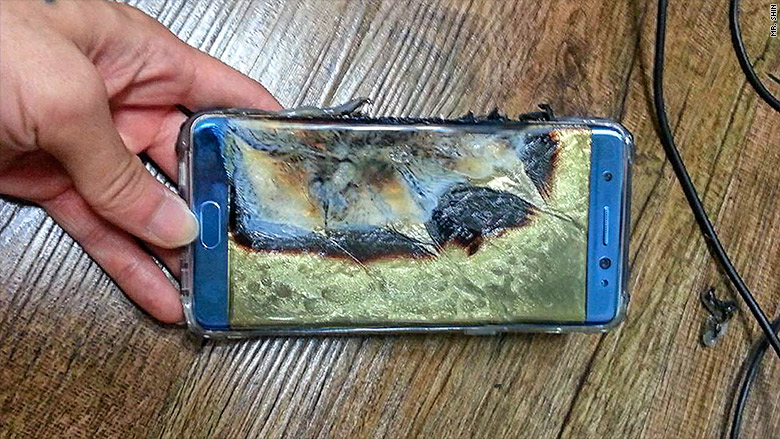 But the problem was that the users who already have the device what for them ? for them Samsung has announced the Home pickup of the device and refund at same. Samsung officially announced that :
Samsung is working with the US Consumer Product Safety Commission (CPSC) to investigate the recently reported cases involving the Galaxy Note7. While the investigation is taking place, Samsung is asking all carrier and retail partners here and around the globe to stop sales and exchanges of the Galaxy Note7. Since the affected devices can overheat and pose a safety risk, we are asking consumers with an original Galaxy Note7 or a replacement Galaxy Note7 to power it down and contact the carrier or retail outlet where you purchased your Galaxy Note7. If you bought your Galaxy Note7 from Samsung.com or have questions, you should contact us at 1-844-365-6197 and we can help you.

Galaxy Note7 Owners need to do one of the following:
Exchange your current Galaxy Note7 for a Galaxy S7 or Galaxy S7 edge and replacement of any Galaxy Note7 specific accessories with a refund of the price difference between devices; or
Contact your point of purchase to obtain a full refund.
Customers who exchange a Note7 device will also receive a $25 gift card, in-store credit, in-store accessory credit or bill credit from select carrier retail outlets
This is going to be great step from the south-Korean compnay, but we cant see the biggest flagship of the year dying in such a way.